9 months 3 weeks ago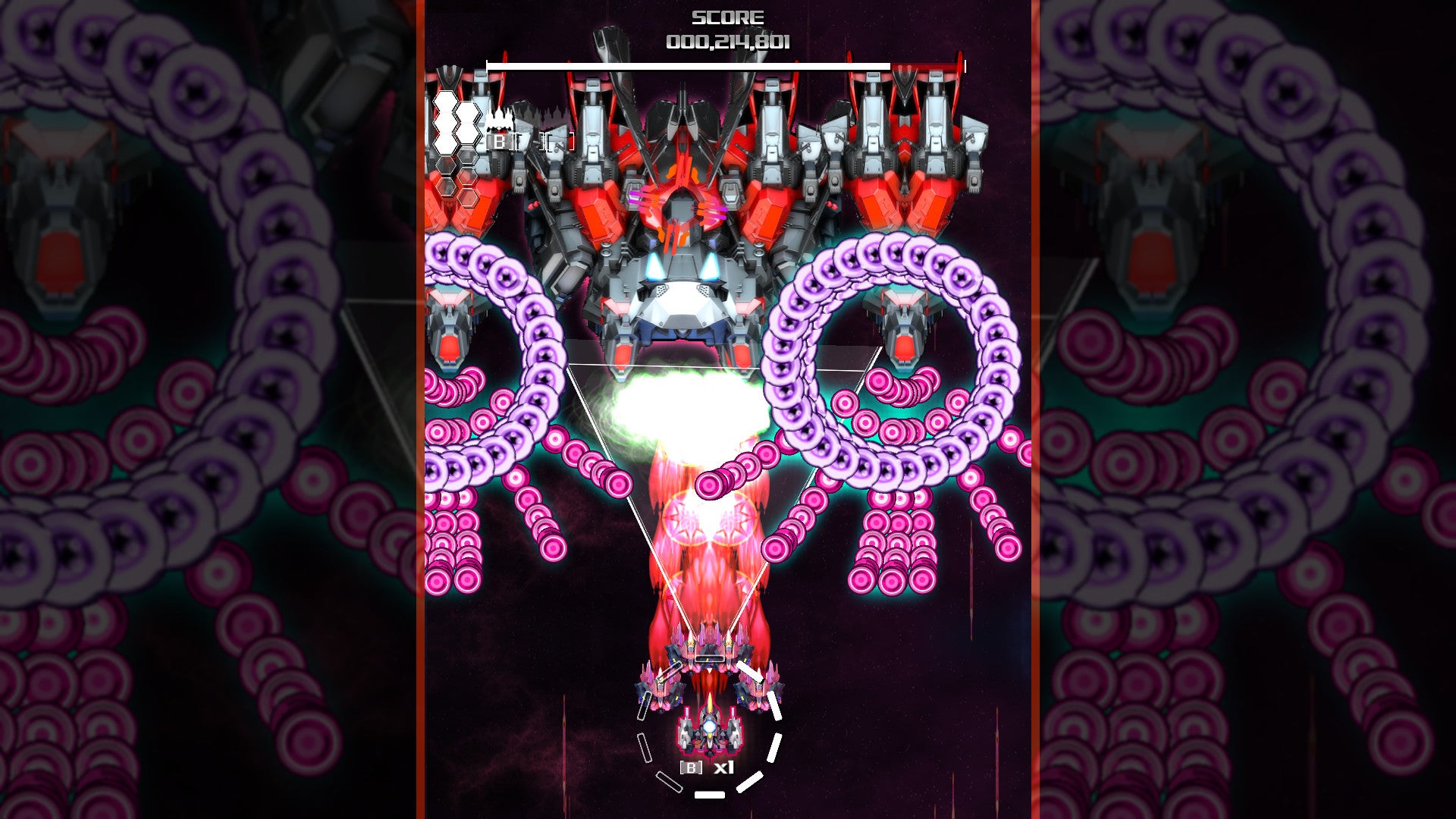 From the opening tutorials on, it is strikingly apparent that NGDEV's latest 2D shooter is set on making an expert player out of you.
Let's be clear - Gunvein is very much a purebred bullet hell shooter. From the first stage it rarely lets up, bringing an intensity that is evocative of some of the genre's most demanding works. This is a title openly informed by Cave heavyweights such as Ketsui and DoDonPachi SaiDaiOuJou; releases where the bullet barrage infrequently quietens between opening frame and final boss form.
And yet Gunvein has something of a knack for bringing out the best in your play. Equally, it's eagerly encouraging. Before you tackle the main game proper, it insists you take in a tutorial about the wider genre's founding principles, introducing techniques such as managing aimed bullets, 'cut-back re-stream dodging', micro and macro bullet curtain navigation, and the strategic theory that informs how close you get to larger enemies. Here is not the place to spell out each of those methods, but even if you're an old hand with a list of Cave 1CCs behind you, the tutorial provides a splendid refresher. And if you're less of a genre devotee, yet long to get a taste of playing the most densely packed bullet hell at a capable level, Gunvein's opening minutes will likely serve as a fitting primer, helping you think like a high level player; a mindset that reveals much of the genre's smoke and mirrors, helping get you out of some very tight spots.